Are you planning on building a strong communication with your customers? Why not try email marketing? The benefits of email marketing are speaking for themselves with today's technological era. Social media do benefit from their type of marketing campaign, although you can never be surewhether your advert appears on a home page or a profile. Email marketing is directly marketing a commercial message to a group of people using email. With email marketing you are surely aiming and reaching the customers inbox. Here are five ways for an effective email marketing campaign.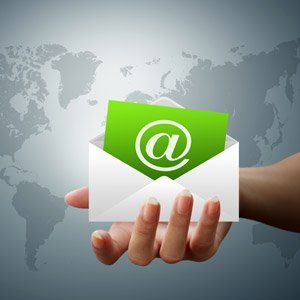 Reach Out To Your Customers
First thing is first, if you want to be reliable, chose a reliable email marketing provider. There are several most common from which you can choose that have a good reputation – AWeber, Mailchimp, and Constant Contact.
Then you should consider not contacting all your purchased list customers. You are not interested in overcrowding them with emails. Reach out to your reliable, returning customers. Those are the ones with whom you can build a quality communication with. And they will also put in a good word for you in return.
To build, execute, and maintain effective email marketing campaigns, you must pay close attention to your audience, the message, and avoid the common trap of simply blasting out self-promotional messages. This only leads to recipients hitting the delete button more than opening your message.
Think About Content And Display
The message and its arrangement is the most important aspect of marketing. You do not need to overthink what key words to use, but rather what interests your customer. Therefore, the language of the email should be short, precise and straight to the point. You can go for some catchy phrases, but do not overuse them, make sure you communicate your thoughts in the first sentence of the message.
The display of the message is also important. Your email should not exceed a standard size of 30 to 50 kb. If you include links or images, be sure to include them correctly and entirely, so that there are no broken links in your email.
Like great copy, one of the most important elements of a successful email campaign is the subject line you decide to use. If your subject line is weak, then your email may never be opened or could even be filtered as junk mail. Avoid using "noreply" type addresses for emails your subscribers are likely to respond to.
Closely Check Your Information
The information you give out is essential. Where can your customer find you and how to contact you? If you misspell your data, how are they going to reach out? Closely look up at the given information so that it is exact to the point.
Follow Your Results
No matter if you are satisfied with your results or not, you should learn from them. The data on how many emails you've sent and how many were actually opened and responded shouldbe the record you must follow. Compare each campaign with your previous one and see what the differences were.
Some marketing providers give you more detailed data, where you can actually see what your customers were interested in. It allows you to rethink about your display and make the information they were looking for more visible.
Test Your Message
Finally, why not test the email you are presenting yourself with? Try out different browsers and see how your email marketing campaign looks in the eyes of the customer.
You can also try out some different email types, with different arrangement and better organization. It will all help you to, once again, understand your results better, and use them to your advantage.